Featured Apartments
Barrio de Salamanca
PRINCIPE DE VERGARA IV
Services and utilities included in price: Electricity, gas and water up to 300 € per month. All our rentals include a luxury compleme...
People:

6

Surface:

250m2

Bedrooms:

3

Bathrooms:

2
Price from
400€
per night
Price from
9.600€
per month
Surroundings
CONDE DE ORGAZ I
Exclusive villa in Conde Orgaz for eight people
People:

8

Surface:

430m2

Bedrooms:

5

Bathrooms:

4
Price from
650€
per night
Price from
13.500€
per month
Center
BAILEN-PALACIO REAL
This beautiful and spacious modern apartment is located in the heart of Madrid, adjacent to the Royal Palace and Sabatini Gardens. The mas...
People:

4

Surface:

145m2

Bedrooms:

2

Bathrooms:

2
Price from
170€
per night
Price from
3.750€
per month

With a careful selection of apartments strategically located in the most exclusive and tourist areas of Madrid, our strength lies in the fact that we offer our clients advantages over other more conventional types of accommodation. The versatility of our apartments welcomes different audiences, from executives to premium tourists.
In Luxury Rentals Madrid we assume a commitment with the client, the responsibility on their comfort is entirely ours. That is why we offer our clients housing designed with maximum comfort, exclusive, spacious and bright. Being at the disposal of the customer 24 hours to solve any problem, no matter how small.
The apartments are fully furnished and equipped, with the highest standards of quality and design: bed linen, towels, latest generation appliances, kitchen utensils, crockery, glassware, cutlery and wifi connection.
In Luxury Rentals Madrid we give the solution so that our clients feel like at home even if they are far away from it.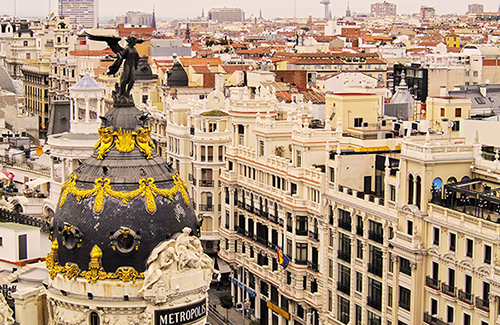 The Opinion of Our Guests